OPEC Gives Condition for Nigeria's Oil Production Quota Increase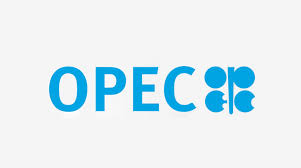 This content has been archived. It may no longer be relevant
The Organisation of Petroleum Exporting Countries (OPEC) maintained that no country, including Nigeria, which has under-performed in meeting its monthly oil quota allocation would have its baseline increased.
The oil producers' group insisted that it beats common logic that Nigeria which has consistently failed to meet its quota in the last couple of months, would be asking for an increase when it was obvious that the country was having challenges pumping its portion of the liquid.
A source at OPEC Secretariat, Vienna, told THISDAY that Nigeria had not met the condition which would warrant an increase in its baseline and by extension its monthly quota, noting that until that requirement is met, it will be difficult to mull a production hike.
The current supply adjustment, Nigeria has not met it. It is when it is exhausted that request for increase will arise," the top OPEC source stated.
Despite requesting for a higher baseline in August, Nigeria has failed to meet the existing crude oil supply quota allocated to it by OPEC, underperforming by 90,000 barrels per day (bpd) in August, or roughly 2.8 million barrels during the month. This made its production of 1.43 million bpd one of the lowest in five years.