NLNG generates $108bn, delivers 5,000 cargoes in 21 years.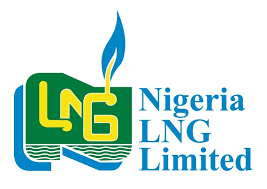 The Nigeria Liquefied Natural Gas Company Limited has said its fixed assets are now worth $11bn while it has 23 ships that have delivered about 5000 LNG cargoes to destinations around the worth since its establishment 21 years ago.
The company also said it has generated revenue amounting to $108bn, out of which dividend worth $35bn have been shared within the period under review.
These were made known by the management of the NLNG which appeared before the House Committee on Petroleum (Gas Resources) in Abuja on Thursday.
The General Manager, External Relations and Sustainable Development, Mrs Eyono Fatayi-Williams, while speaking to documents presented to the committee, recalled that from 1960 to 1989, the NLNG remained a dream in the minds of its founding fathers.
She further recalled that between 1989 and 2019, the company was incorporated and became a limited liability company with four shareholders.
Fatayi-Williams noted that the Nigerian National Petroleum Corporation, which represents the Federal Government, has 49 per cent stake while Agip, Shell and Total have 51 per cent of the shares.
She said, "We buy gas, we liquefy it, we transport it and sell it to the buyers and get value for Nigeria LNG and for Nigeria.
"In the 21 years we have operated, we have delivered 5000 LNG cargoes around the world and we have 23 dedicated LNG ships to ensure our operation runs smoothly.
"On Boni Island, we have six installed and operation LNG trains (the train is also known as LNG manufacturing line) of 22 million tonnes capacity.
"Our installed asset is $11bn. Today, we have generated $108bn in revenue since inception and delivered $35bn in dividends to the shareholders in the 21 years that we have operated; and we have paid $8bn in taxes."