Nigerian National Petroleum Corporation (NNPC)'s Group Managing Director Mele Kyari Commits to African Energy Week, Joins Strong Nigerian Delegation in Cape Town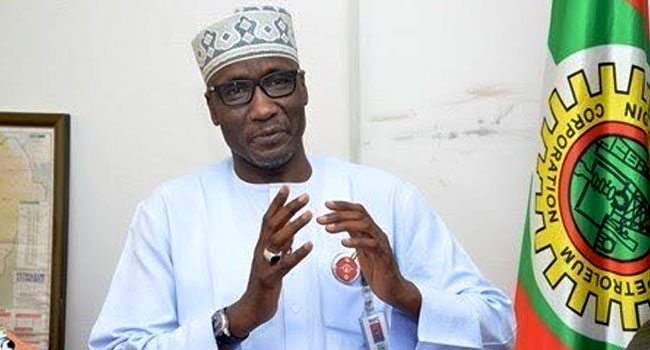 This content has been archived. It may no longer be relevant
Nigeria is set to enhance its position as one of Africa's top oil and gas producers at African Energy Week (AEW) 2021 in Cape Town. With a strong delegation led by H.E. Minister Chief Timipre Sylva, the country will not only contribute towards, but drive the conversation on oil, gas, and exploration. Joining the delegation is Mele Kyari, Group Managing Director of the Nigerian National Petroleum Corporation (NNPC), Nigeria's state oil corporation and one of Africa's top national oil companies (NOC). Taking the lead in post-Petroleum Industry Bill (PIB) dialogue in Cape Town, and promoting the role of local service companies, oil and gas exploration, and an enabling environment, Mele Kyari is committed to Nigeria's accelerated energy sector growth.
With over 27 years-experience in the oil and gas industry, Kyari has been instrumental in leading the NNPC into a new era of enhanced capacity and growth. Responsible for exploring, producing, refining, and marketing the country's significant resources – as of 2021 Nigeria had 36 billion barrels of crude oil reserves and over 200 trillion cubic feet of natural gas -, the NNPC has been a key driver of the country's energy sector success, positioning Nigeria as the largest oil producer in Africa and one of the most attractive emerging natural gas competitors worldwide.
Since his appointment to Group Managing Director in 2015, Kyari has advanced the country's oil production capacity, promoted exploration in the face of declining reserves, and positioned the NNPC as not only a participant in the country's diverse energy sector, but an enabler of its success. Regarding oil, the NNPC has participating interests in all exploration ventures in Nigeria; manages four refineries with a combined installed capacity of 445,000 barrels per day; and manages transportation networks that position Nigeria as both a national and regional petroleum distributor. With a vision to become a world-class oil and gas company driven by shared commitment to excellence, the NNPC has set an incredibly high standard for other African NOCs, with Kyari a notable contributor.