Nigeria hopeful as oil passes $30 benchmark amid new cuts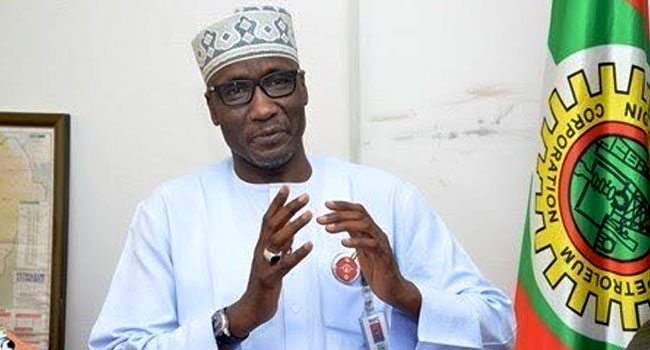 This content has been archived. It may no longer be relevant
Crude oil futures were higher yesterday morning amid market expectations that demand destruction following the COVID-19 outbreak has found a floor, while OPEC+ cuts begin.
With the gradual recovery, oil-producing countries like Nigeria can be hopeful of increased revenue, once demand rises and old stock find buyers.
Indeed, the Federal Government had revised downward the revenue projection for the 2020 budget by N3.3 trillion from the initial approved amount of N8.41 trillion to N5.08 trillion, using revised parameters of an oil price benchmark from $57 per barrel to $30 per barrel.
Similarly, the oil production volume was reduced from 2.18 million barrels per day to 1.7 million barrels per day.
Although uncertainty surrounding the OPEC+ supply cut is expected to continue to weigh on sentiment, along with the US-China trade tensions, which has resurfaced once again, research companies believe oil prices will rise above $51 by 2021.
As at yesterday afternoon, Brent crude rose to $30.20, while Nigeria's Bonny Light was up by 1.28 per cent to close at $18.94 per barrel.
The Federal Government had last week offered oil traders huge discounts on Nigerian crude oil grades below the $10 mark, as glut and energy imbalance triggered by the coronavirus hit the oil industry.
Latest prices for most of the government's crude oil grades for sale in May, showed prices as low at $1.51 while two of Nigeria's banner grades — Qua Iboe and Bonny Light — will sell at discounts of $3.92 and $3.95 respectively to Dated Brent next month.
Without refining capacity, Nigeria lacks the space to store unwanted supplies at a time the cost of hiring ships to take its supplies to importers has soared because many tankers are being used for floating storage.
The discounts are coming after the Group Managing Director of the NNPC, Mallam Mele Kyari, had painted a gloomy picture of the Nigerian economy in the months ahead, appealing to industry captains and Nigerians, to be prepared for very lean times.
According to him, the country has been unable to sell some of its cargoes of crude and liquified natural gas.
Specifically, Goldman Sachs raised its estimate for WTI Crude prices in 2021 to $51.38 per barrel from $48.50, expecting a gradual recovery in global oil demand and production cuts from OPEC+ and shut-ins elsewhere to support oil prices next year.
"Oil production has started to decline quickly from a combination of scaleback inactivity, shut-ins and core-OPEC/Russia production cuts," Goldman Sachs Equity Research said in a note carried by Reuters.
"Demand is also beginning to recover from a low base, led by a restarting Chinese economy and injecting transportation demand in developed market economies," analysts at Goldman Sachs said in the note.
Together with raising its forecast for WTI Crude, Goldman Sachs revised up its estimate for Brent Crude prices to $55.63 a barrel from $52.50 per barrel previously expected.
Even though oil producers finally agreed to cut production by nearly 10 million bpd, the deal will fail to support oil prices in the coming weeks as the agreement, albeit historic, is falling short of the enormous demand destruction and expectations, Goldman Sachs said after the OPEC+ deal was sealed.
After WTI Crude futures dipped to -$37 on April 20, the day before the May contract expired, Goldman's head of commodities Jeffrey Currie said that the recovery in U.S. oil prices was still weeks away.
While Goldman Sachs doesn't expect oil prices to jump too much in the coming weeks, it remains fairly bullish about oil demand in 2021 and the fact that major oil producers would slash production—OPEC+ because of their collective pact, and the U.S. and Canada, for example, because of market conditions.