NCDMB dismisses IoCs' concerns about Nigeria's fiscal regime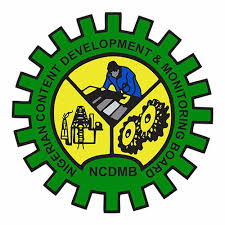 This content has been archived. It may no longer be relevant
The restlessness of some International Oil Companies (IOCs) on the new fiscal and regulations guiding Nigeria's oil and gas sector is borne out of the desires of the firms to maximise profits, the Executive Secretary Nigeria Content Development and Monitoring Board (NCDMB), Simbi Wabote has said.
Wabote explained that the desire of the IOCs is to leave the fiscal terms unchanged, 57 years after Nigeria joined the league of oil countries.
He explained: "The IOCs are talking about it because they want Nigeria to remain where it was 20 years ago in terms of fiscal regime and regulatory framework.
"The IOCs are strictly business concerns and they do everything to maximize profit. So if they can leave Nigeria where it was 20 years ago, they will so that they will increase shareholders' returns. So it is business. No businessman will sit down and see his take being eroded without bringing out figures, statistics and concerns to close down such move."
Wabote submitted that Nigeria as a country must now appraise her situation and take decisions that balance its interest and business realities.
"For us, it is to say that now that there are other players that have come into the market, how do we sustain our market share as a country? So no doubt that we also need to take into cognizance the existence of other players and the possibility of capital moving into those areas to tweak and adjust some of our regulatory regimes and fiscal policies in order to retain them or to bring them. Don't forget that they are comfortable in Nigeria because now they know the system.
The level of uncertainty of our geology is limited as compared to new frontiers. So the IOCs will rather like to stay with what they know than the unknown. It is only in an extreme circumstance when they see that things are very tough and their margins are not increasing, they can say okay let's take a plunge into those areas that we don't know," he said.
He assured that government is evaluating the situation and will make the best decision knowing that there are other players and capital can move anywhere, saying, "what we can tweak and what we can adjust in order to retain our partners and to bring in more investments. So it is a continuous struggle. It is not something that will remain where it is. We will continue to review it as we go, especially with the latest technologies now like shale gas, shale oil everywhere. These were things that didn't exist about 10 to 15 years ago. So it behoves on us to look at what we have and make adjustment in order to retain our market share in the business."
According to him, the non-passage of the Petroleum Industry Bill (PIB) is unhealthy for both Nigeria as a country and the IOCs owing its deepening of the uncertainty of regulations and fiscal regime for the sector.