Terminations of rig contracts threaten Nigeria's oil fortunes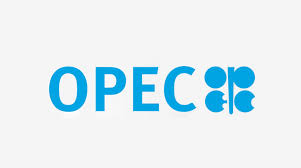 This content has been archived. It may no longer be relevant
Some of the biggest oil companies operating in Nigerian rig activities have started cancelling their oil rigs contracts from drilling companies as the effect of coronavirus and a price war continue to take a toll on hydrocarbon industry worldwide.
The termination of rig counts contracts in Nigeria's oil and gas industry exposed the volatile state of the industry which is the main revenue earner of the country, an indication that Africa's biggest oil-producing country is no longer an investment destination despite its huge potentials.
ExxonMobil has publicized notification of early termination of the contracts for the jackups Gerd and Groa offshore Nigeria which are working in Nigeria under contracts originally committed until April 2021 and May 2021, respectively.
The contracts for both rigs require 180-day notice for early termination.
"The Company is in discussions with Exxon Mobil with regards to planning the discontinuity of operations for both rigs following the early termination notices," Borr Drilling said in a statement.
According to an intelligence publication from Offshore technology other announcements of terminations of rig contracts by other companies are expected to follow, as market conditions worsen.
"Some of our customers are unable to continue safe operations in the current circumstances are experiencing difficulties in their respective supply chains and have announced cost-saving initiatives," Borr Drilling said.
"Further, a number of customers have contractual rights in place to suspend operations in certain circumstances, and we could be subject to further suspension notices in light of market conditions," the company said.
Nigerian rig activity in various stages of operations on as many locations fell from a three year high in January 2020, with 32 rigs to 21 rigs in March, according to data from Organisation of Petroleum Exporting Countries (OPEC)
Active oil exploration brings about a billion investments in the country's economy as well as the development of related sectors of the economy and infrastructure. It also supplies new jobs for Nigerian citizens and improvement of social and living standards in general while absent of oil exploration implies the reverse of increased economic growth.
"The logic is straightforward. When the number of oil rigs rises, it means more people can be employed, when it drops, it means loss of employment opportunities," said Edward Diete Koki, managing director, Alliance Capital Management Ltd.
Actions in the industry have been reduced to just maintenance activities by oil and gas companies even though the government has over the years been singing it wants to increase its crude oil reserve to 40 billion and increase daily production to four million barrels per day production.